Nestled in the heart of the American Southwest in Utah, Zion National Park and near the border of northern Arizona, Coal Mine Canyon, and Monument Valley offer travelers a captivating journey through stunning landscapes and natural wonders. Recently, my husband and I embarked on a short but unforgettable trip to celebrate our 30th anniversary. In this blog, we'll share our experiences and insights into these remarkable destinations.
Location: Closest Airport to fly Into
Zion National Park visitor center and mailing address is 1 Zion Park Blvd, Springdale, UT 84767-1099. Because Zion is situated southwest of Utah, the closest international airport is Las Vegas Harry Reid International Airport in Nevada which is 163 miles or 2½ hours drive. However, we flew into Salt Lake City International Airport which was 274 miles and 3¾ hours drive. We had a quick business detour in Salt Lake City.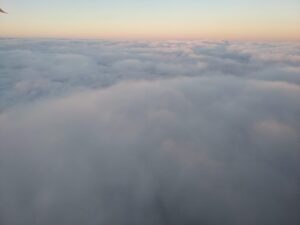 Zion National Park: A Natural Wonderland
Our adventure began with a visit to Zion National Park, a place renowned for its breathtaking mountain formations and vibrant colors. Although our time was limited, we were determined to make the most of it. Zion beckoned with a promise of awe-inspiring hikes and outdoor activities.
1. The Narrows: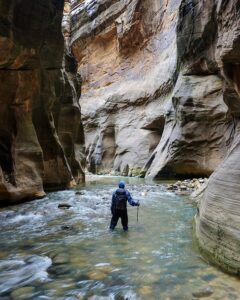 One of the most famous hikes in Zion is "The Narrows." This unique trek takes you through a river, with water levels varying from ankle-deep to chest-high, depending on the season and your height. Be prepared to get wet! The park offers gear rentals, including water boots and hiking sticks, which are essential for maintaining balance in the swift currents. While we didn't have time for this adventure, it's a must-try for nature enthusiasts.
Plan ahead and prepare because the Narrows can be a single-day hiking trip or an overnight backpacking trip which will require a permit. Check out the Zion website for The Narrows to learn more.
Our two full days in Zion allowed us to explore the iconic Angel's Landing hike. This exhilarating trail involves steep switchbacks and offers stunning panoramic views. For those with a fear of heights, it's essential to consider this before embarking on the hike. Chains along the path provide support, but the climb is not for the faint of heart. The round-trip is about 5 miles, with the last half-mile being the most challenging.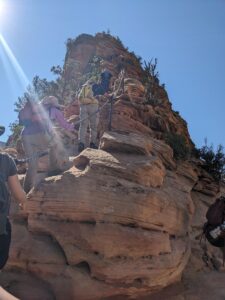 To hike Angels Landing, you need a lottery permit, which costs $9.00. We applied the day before for various time slots and were fortunate to secure a permit for a Saturday between 9 a.m. and noon.
The hike took us around 3 hours, including breaks for photos and rest. To access the trailhead, park your car at the main lot and take the free shuttle to stop #6, the Grotto, as the parking lot can fill up quickly during peak season.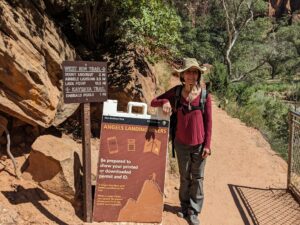 Zion National Park Tips:
Entrance fee: $35 per car (valid for 7 days), or use a national park pass if you have one.
Drive through the Zion-Mount Carmel Highway and experience the 1.1-mile Tunnel. It is the longest tunnel of its type in the U.S. The Mount Carmel Highway is also a beautiful winding scenic drive through the East Entrance of Zion.
Consider unique accommodation options like glamping at Zion Ponderosa Ranch and Resort for a comfortable stay.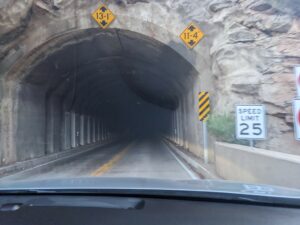 Observation Point: An Alternative Gem
In our quest for a memorable hike, we learned about the Observation Point from a local named Bill Tucker. The East Mesa Trailhead takes us to Observation Point. Located east of Zion Canyon, this 7-mile round-trip (approximately 3 hours) hike offers a less intense and strenuous uphill climb compared to Angel's Landing.
The trail begins near the Zion Ponderosa Ranch and Resort and may require 4-wheel drive dirt roads off of the North Fork Road. Roads can be extremely muddy and inaccessible after rainstorms. Ponderosa Ranch and Resort provides a shuttle service that costs $7 per person round trip to the hiking trail.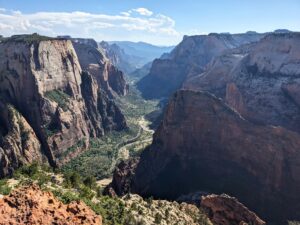 The hike was picturesque, with rolling slopes and the scent of evergreens replacing the swampy aroma of our Florida hikes. Although the scenery didn't match Angel's Landing, the tranquility and ease of the hike made it an enjoyable experience. At the end of the hike, we have a breathtaking view of Angels Landing.
Climbing in Zion: A Missed Opportunity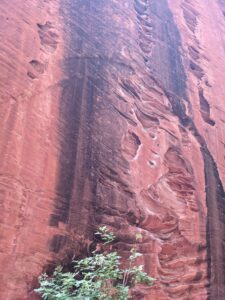 Our original plan included rock climbing in Zion, known for its traditional climbing and multi-pitch routes. However, we had limited experience with multi-pitches, so we focused on sport single-pitch climbing. After some research, we headed to the South Fork of Taylor in Kolob Canyon. Our journey involved a bit of trial and error, including an accidental detour to a private ranch.
Eventually, we found the correct trail to South Fork and Namaste Wall, and we were eager to climb on Sunday. However, an unexpected raindrop changed our plans. My husband and I looked at each other with an inquiry look "Did you check the weather?" "Nope!" We quickly packed up, adhering to the park's warnings against climbing in wet conditions. Despite this setback, we remained determined to explore more of the region.
Coal Mine Canyon and Monument Valley: A Scenic Detour
En route back to Salt Lake City, we were introduced to the captivating detour through Coal Mine Canyon and Monument Valley. This 12-hour scenic drive promised breathtaking vistas and unique photo opportunities. The decision to take this route was a blend of adventure and curiosity.
Our detour began with a 3.5-hour drive southeast to Tuba City, AZ. Coal Mine Canyon is located near the Hopi Reservation and the Navajo Nation, where we captured stunning photographs of the vivid landscape. I found a great website that gave wonderful details on how to get to Coal Mine Canyon –> Coal Mine Canyon Arizona: How to Get There? Map and Directions (travelinusa.us)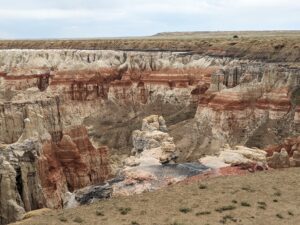 Monument Valley, although visited later than planned, still provided picturesque views, even under rainy and cloudy skies.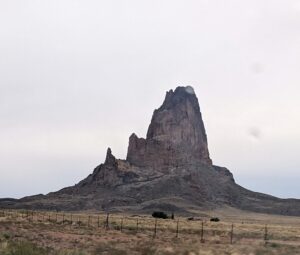 Our Accommodation and Gracious Host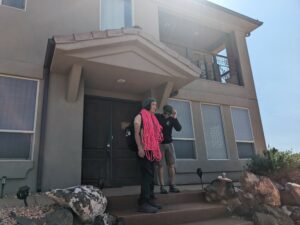 Throughout our journey, we stayed at a private home in Hurricane, UT booked through VBRO, hosted by Bill Tucker. Bill, a retired engineer, talented photographer, and enthusiastic dancer, not only provided comfortable accommodation but also shared valuable suggestions for exploring the area.
>>>> Get 20% off newly listed vacation rentals <<<<<
Conclusion: An Unforgettable Adventure
Our whirlwind trip through Zion National Park, Coal Mine Canyon, and Monument Valley was a testament to the beauty of the American Southwest. While we missed out on some experiences, the memories we created will last a lifetime. We look forward to returning to Zion to trek "The Narrows", climb the South Fork, and explore more of this remarkable region. Until then, these memories will serve as a reminder of the wonders of nature and the joy of spontaneous adventures.
Please follow and like us: