Rock Climbing Shoe Reviews
There are so many climbing shoe brands out there. How do you know what to choose from? In this article, we will cover four different popular brands of climbing shoes with asymmetric shape for beginners to intermediate climbers. If comfort is your concern, these are shoes for you to consider.
Most of the climbing shoes come in European (EU) sizes. Each company has its own size charts. Some brands carry them small in sizes while others carry them big. The climbing shoes should fit snug but not painful. You can also check out my article on rock climbing shoes for more details ==> Rock Climbing Shoes. The biggest complaint is the shoes are not fitting correctly.
Keep in mind that shoes made out of real leather will stretch once it is worn a few times while synthetic leather does not stretch. Here is a conversion shoe size chart for you to use as a guide:
La Sportiva Tarantulace or Tarantula Climbing Shoes
La Sportiva Tarantulace and the Tarantula climbing shoes are two of the most popular climbing shoes available for beginners. They kinda like brothers and sisters, similar but with different options. These shoes are very commonly worn at the rock gym. You may have guessed the differences between the two shoes by the names. The Tarantulace is the lace-up for closure while the Tarantula uses Velcro adjustable hook and loop closure system.
Both shoes are great for new climbers looking for all-around performance. It is designed to assist intermediate climbers in smearing, hooking, and edging. At the same time, these climbing shoes offer comfort with the soft unlined leather. The Lined tongue controls moisture and enhances breathability which helps with the foot odor.
The shoes are constructed from high-quality materials to last. It does depend on how often and how aggressive you use them. My son wore his toes out within less than a year. That was because he had a tendency to drag his feet against the wall pretty often. He also used it at least 3 times a week and competed in them.
These climbing shoes are available in men and women versions. The only difference between the two is the sizes and colors. For the women, the sizes run from 33 to 43 EU while for the men the sizes run from 34 to 48 EU. For the women Tarantulace shoes, the only color is turquoise and for the Tarantula, the available color is coral. For the men, Tarantulace shoes, the colors are kiwi and flame and for the Tarantula the available color is kiwi.
The sizing is very important for climbing shoes. The most complaint I came across is the sizing of being too narrow or too big. The next common complaint was the quality such as the hole loop for the laced up version. I found a few complaints regarding the hole loop ripped within several months of being used. Check with the Sportiva sizing chart HERE to confirm your size or better yet go to a local store and try one on to be certain. It is recommended to buy 0.5 to 1 US size smaller than your street shoes because the leather will stretch when you break them in.
You may wonder about the difference in the performance for the Tarantulace vs the Tarantula. The two primary differences are the closure (lace or Velcro) and the available colors. The biggest advantage of the lace-up version is that it is great for broad feet and allows more control in snugness. While the Velcro version is quicker for putting on and taking off.
As the owner of this website, I tracked down special deals for some products or services mentioned herein. As an Amazon Associate, I earn from qualifying purchases. When you use the link from this page to make a purchase, I may receive a small commission to support this website, and you may receive a great bargain – Full Disclosure.
Average Customer Rank: 4.4 out of 5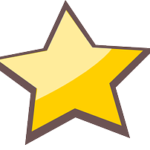 Specs:
5mm sticky and grippy FriXion RS rubber soles
low asymmetry RN45 for a comfort fit
1.8mm LaspoFlex
UPPER – Unlined Leather and breathable lined tongue
Weight – 10.23 oz (290 g), may vary in sizes
Tarantulace – lace closure system
Tarantula – Velcro closure system
size down 0.5 to 1 US smaller than your street shoes
Available Sizes: Women (33 to 43) and Men (34 – 48)
Where to Buy: Amazon.com Tarantulace OR Amazon Tarantula
Butora Endeavor
The Butora Endeavor has a lower cut on the heel and ankle area to suit women. The asymmetrical toe shape follows the line of the foot for a better fitting and great for an all-around climbing shoe.
The upper two-piece tongue is constructed with a breathable mesh for comfort and ventilation. The front of the shoe is constructed of synthetic microfiber and the back half is made of natural leather for comfort. It is lined with 100% organic hemp to minimize the stretch and resist the development of foot odor. The footbed is made of moisture-wicking split-leather for comfort and custom fit for your toes.
The few complaints I came across were the sizing issue which includes the narrowness of the shoes. The Endeavor comes with a wide fit size as well as a narrow fit size. This particular lavender Endeavor shoe I am writing is about is a regular fit. Because these shoes do not stretch, it is suggested to size up a half size for a tight or aggressive fit and size up to full size for a comfortable fit.
Yes, the Endeavor climbing shoes are available for men versions as well.
Average Customer Rank: 4 out of 5 stars
Specs:
Lined with 100% organic hemp to minimize stretch and foot odor
Moisture-wicking split-leather for comfort
3D injection-molded polyurethane midsole for rigidity and precision edging
Super sticky 100% butyl Butora F5 rubber sole
Poron® memory foam and open cell sponge tongue help absorb pressure from the straps.
Available for men and women
size up 0.5 to 1 full size from your street shoes
Available sizes: 3 to size 13 US or 34.5 to 47 EU
Where to Buy: Amazon.com
Evolve Elektra Climbing Shoes
The Elektra is one of the best-selling low-volume climbing shoes in the world. It was a major upgrade for Evolve in 2017 with a fresh new look and an improved anatomical fit. It is a great all-around climbing shoe for beginners and intermediate. The upper synthetic rubber and anti-microbial liner provide comfort and eliminate foot odor. The dual hook and loop closure ensure putting on and taking off effortlessly.
The major complaint I found was the sizing being too small. Because of the synthetic material, these shoes do not stretch. It is recommended to size from 0.5 up to 1.5 of your street shoe size. The largest size in these shoes is 11. If you have bigger feet than 11, you may have to try the Evolve Defy or Nighthawk.
Average Customer Rank: 4 out of 5 stars
Specs:
Vegan-friendly synthetic – Synthratek VX synthetic upper
Agion® Anti-microbial lining throughout the shoe to eliminate foot odor and build up bacteria
Narrower and lower volume shape with asymmetric for a comfortable all-around climbing day
Velcro opposing closure straps for maximum tension
Molded VTR (Variable Thickness Rand) system for durability and performance. Thinner rubber in areas to reduce pressure points around the foot and thicker rubber in areas in high wear zones for durability.
Outsole 4.2mm TRAX® SAS – maximum friction and durability
Available only Jade Seapine
Size up 0.5 to 1.5 on your street shoes
Available sizes: 4 to 11 (including half sizes)
Where to Buy: Amazon.com
Scarpa Women Origin Climbing Shoe
The Scarpa Women Origin is great for beginning climbers in the comfort line. They are comfortable all-around shoes with Velcro straps for easy to get on and off. These shoes are made with comfort, durability, and edge in mind. The soft suede and microfiber provide great comfort. The flat and neutral shape plus a low angled toe box offers a relaxed fit for a long day of climbing.
The Scarpa Women Origin are also available for men as well. The men's shoes come in larger sizes. The biggest complaint
about these shoes is also the sizing. They come in a size to a size and half smaller than expected. I would try them on first at a retail store for the correct sizing or you may end up sending them back and forth through the mail when ordering online.
Average Customer Rank: 4.1 out of 5 stars
Specs:
The upper is made of 1.8mm Suede and Microfiber
The twin reverse Velcro straps with a high-stretch gusset. This allows easy taking shoes on and off.
The sole is 4 mm Vision rubber for the best balance between friction and durability
The insole has a 3/4 length Nylon 1.4mm insert from heel to toe. This helps spread the force around the whole foot.
The sizes are 34 – 42 EU with 1/2 sizes for women
The sizes are 34 – 46 EU with 1/2 sizes and 47 – 50 with no 1/2 sizes for men
The weight is approximately 210g varying on the sizes
100% Leather
Where to Buy: Amazon.com
What is your favorite brand of climbing shoes? I love to hear your thoughts, experiences, or questions about climbing shoes. Please leave comments below.
Please follow and like us: