Aiguille Rock Climbing Center Review
Name: Aiguille Rock Climbing Center

Website: Aiguille Rock Climbing Center
Price: $15 / day pass
Owners: Mr. Brett D. Lawicki
Overall Rank: 4.5 out of 5 stars from customers
Overview of Aiguille Rock Climbing Center
Do you know that Aiguille is a French word that means a needle? It is a needlelike rock mass or mountain peak. It is pronounced as ey-gweel or ey-gweel.
Aiguille is an indoor climbing gym located in Central Florida. Currently, it is the only rock gym in Central Florida. It was located at 999 Charles Street, Longwood, FL 32750. Now moved to 830 S Ronald Reagan Blvd. #252 Longwood, FL 32750.
They are open from 10 am to 10 pm from Monday through Thursday, from 10 am to 11 pm Friday, 9 am to 11 pm Saturday, and from 10 am to 9 pm on Sunday.
This rock gym has 10,000 square feet of the climbing wall up to 36 feet high. They have bouldering cave, top rope, and lead climbing available for beginner and seasoned climbers.
The ropes for top ropes are double loop around the anchor. With a double loop, there is more friction making it easier for the lightweight belayer to belay a heavier climber. Please check out my article on top rope climbing for more information on a single loop and double loop.
The Good & the Bad
The Good:
PRO #1 Aiguille is definitely a fun place to climb. There are routes that are challenging for seasoned climbers as well as slab routes friendly for new beginners.
PRO #2 Belay class is free for first-timers at Aiguille. I visited many other gyms in different states and at certain gyms, new climbers are required to pay a fee for a belay class.
PRO #3 The staff at Aiguille are very friendly and helpful. They often go out of their way to assist when needed.
PRO #4 Aiguille has an excellent Youth Climbing Program: recreation or competition. There is no pressure to compete. The team coaches are fantastic. In the past 10 years, a few Aiguille team climbers competed at the World Youth Competition level representing the US team.
PRO #5: Aiguille also has one of the top route setters in Florida. New routes for bouldering are changed weekly while new rope routes are being added weekly to bi-weekly.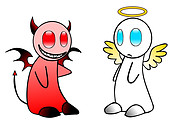 The Bad:
CON #1 There were a few complaints regarding the strict policy on the waiver for kids under 18, must have a natural guardian signature.
CON #2 In the past years, the air condition did not work so well on certain days in the hot summer months. There were complaints about the gym air being smelly and dusty. I have to admit there were problems with the AC in the past years. It did get pretty hot in the gym during the hot summer months. However, Aiguille worked really hard in making the AC work this year. The AC actually worked really well.
CON #3 Aiguille gets crowded on certain nights. That is true. The rock climbing sport has gotten more popular over the years and the demand has grown. Remember, there is only one gym in Central Florida. The closest gym to Orlando is about an hour to an hour and a half-hour drive away.
Who is Aiguille Rock Climbing Gym For?
This gym is fantastic for rock climbing enthusiasts from beginners to advance. There are challenging routes for everyone. You can be as young as 4 years old and at least 45 pounds. I don't think there is an old age limit. As long as you can climb and look for something new to your fitness routine, it is a great place to check out.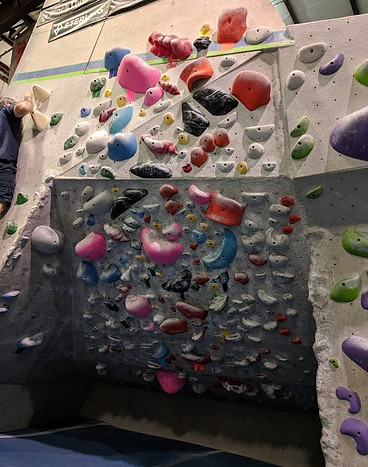 Rock climbing is not only for men. Women are really good at it as well. The number of women climbers are slowly ascending. Visit my article on seven reasons why rock climbing is a great sport for women.
Aiguille Rock Climbing Gym Classes and Team Training
Aiguille has advanced climbing class, lead climbing class, private class, yoga, and youth team training. You can visit Aiguille Classes for more class information or Aiguille Team for youth team information.
Aiguille Climbing Gym Price
The price is competitive compared to other gyms in Florida. A day pass which includes top-roping and bouldering access is $16. Bouldering only day pass is $10. Climbing equipment such as the harness, shoes, and belay device are also available for rent if you don't have your own yet. You can click on the PRICE for more detailed prices.
Rock blocks and membership pricing are also available for frequent climbers. Rock blocks are prepaid six passes for the price of four day passes. It is great for climbers who are unsure about how often they can come in a month. As for membership, I come 3 times a week and 12 times a month so it is totally worthwhile for me to sign up for the membership. Click on Memberships to see the price breakdown.
My Final Opinion of Aiguille Rock Climbing Gym
Aiguille was my first introduction to indoor rock climbing. I actually was introduced to it through my son. He was a member first of the youth climbing team. After a year or two of watching him climb, I got a little itchy of wanting to try as well instead of sitting and watching. I also noticed other older folks climbed with grace. It looked fun. I tried it and immediately became a huge fan.
Aiguille staff has been wonderful and supportive to me and my son on the team. The kids who joined the team became amazingly strong, agile, and confident. In addition to learning the physical skills, they developmental skills on how to problem solve, how to manipulate their body up and down a route, and how to maintain body strength with good eating habits.
I have visited many other gyms outside of Florida as well as in Florida in the past five years. Aiguille is definitely not the biggest or the smallest. It has the right amount for a rock gym to learn and grow from. I also learn that it is not all about how big or small the gym is, it is the community and the people of the gym that makes the difference. The Aiguille community and the staff are what attracted me to Aiguille.
I hope this review has been useful for your journey to indoor climbing. If there are additional questions or comments, please feel free to leave them below. I love to assist where ever I can.
Aiguille Rock Climbing Gym at a Glance…
Name: Aiguille Rock Climbing Gym
Website: Aiguille Rock Climbing Center
Price: $16 / day pass
Owners: Mr. Brett D. Lawicki
Overall Rank: 4.5 out of 5 stars from customers
VERDICT: TOTALLY LEGIT
September 19, 2019 UPDATE:
I am sad… — Aiguille announced on the evening of September 17, 2019 (Tuesday) that they are closing and temporarily moving to a new location. The last day for members will be October 15, 2109, and for Walk-in is October 9, 2019. It is still undetermined at this time where the new location will be. Please read below for the announcement:
"It is with a heavy heart that we must announce the closure and temporary relocation of Aiguille. Due to circumstances out of our control, we are being forced to vacate our current facility mid October. As you can imagine, the Aiguille family is still processing this news and we are deeply heartbroken.
WHAT THIS MEANS FOR US:
We are working hard to relocate to a temporary facility before the holidays. While also diligently looking to transition to a new, permanent facility as soon as the situation allows. Please stay tuned to our social media in the coming weeks for updates."
To read more, please visit https://aiguille.com/.
October 30, 2020 UPDATE:
It has been a year since the closure of the old Aiguille. The new Aiguille with more bouldering is now open. The first soft opening date for members was January 24, 2020. The new address is
The new Aiguille 1.5 has 6 auto belays top rope and 6 top ropes, no leading =(  and 4 sections of bouldering.

Please follow and like us: