On The Rocks Review
Name: On The Rocks Climbing Gym
Website: www.climbontherocks.com
Price: $19/ day pass
Owners:  The Huffman Family of Amherst

Overall Rank: 4.9 out of 5 stars from Google Reviews
On The Rocks Climbing Gym Overview
On The Rocks Climbing Gym is located at 8701 Leavitt Rd, Elyria, OH 44035. Elyria is approximately 30 miles southwest of Cleveland, OH. The grand opening was in October 2018. The facility offers over 8000 square feet of climbing goodness including bouldering and sport climbing such as top ropes and lead routes. Yoga classes, climbing classes, and youth climbing programs are available.
In addition to being a climbing gym and yoga fitness, the gym walls are painted by three local artists. The colorful murals represent the owners' interests such as the looming Luigi castle and lurking octopus. While enjoying the arts, you can climb the 20 feet high boulder arch and up to 45 feet top rope or lead routes.
I thought it was pretty neat that they have large glass windows where we can see through from the parking lot. It piques the curiosity of passerby.
The Good & The Bad
Good
The staff is friendly and helpful. When we visited, the staffs were very nice. They answered our many question demands.
Not many gyms have tall ceilings. This gym has up to 45 feet tall routes. That is a plus.
There are 10 auto-belays. If you do not have a partner to top rope with, auto-belay is a great alternative.
In their training area, On the Rocks has a tension board for additional finger strength training and conditioning. A tension board is an adjustable wall with a variety of wooden holds to facilitate a broad range of progressive training and conditioning.
Bad
I can't think of anything bad other than it was being 30 miles from Cleveland, where we were visiting.
A few comments from Google reviews that the route ratings were off. Instead of rating easy, medium, and hard with a plus or minus, provide regular climbing and bouldering ratings.
Who is On The Rocks Climbing For?
People who seek adventure and alternative work out besides the traditional weight lifting. It is great for all genders and ages from four (4) up to ninety-nine (99+).
Rock climbing is also great for women who are looking to tighten the tummy and triceps and strengthen muscles without having to lift weights or do the traditional exercises.  Climbing is a fun sport that sometimes you do not even realize that you are working out.
Interest to learn more? You may enjoy reading the following articles:
Rock Climbing Images – What are the Perceptions of Rock Climbing?
Rock Climbing for Women – Seven Reasons Why It Is A Great Sport for Women
On The Rocks Climbing Gym Support
Great and friendly staff
Yoga & Pilates classes
Youth training and competitive youth programs
Climbing & belay classes
Tension board for strength training and conditioning
Weights and work out area
On The Rocks Climbing Gym Price
For 2020, $19/ day pass. Please visit https://climbontherocks.com/pages/prices for more pricing information.
My Final Thoughts
When visiting families in Cleveland for Christmas and having time to spare, we often searched for a climbing gym to climb. In 2019, we found On The Rocks in Elyria. It took us around 30 minutes to drive from our location but it was worth the drive. I love the unique colorful murals and the high ceiling. The routes were at least 40 feet high.
We visited On The Rocks on December 26, the day after Christmas. It was a beautiful sunny day with a moderate temperature of the mid-60s.  We were quite surprised that there were quite a good number of climbers there as well.
Unfortunately, my family and I forgot our climbing equipment back home in Florida. We also didn't have enough spare time to hang out and climb. We took a self-guided tour and checked out of the facility. Almost every sport route is leadable. The bouldering area also looked fun. Although, I am more biased toward sport climbing.
While we were visiting, we didn't climb so I didn't pay attention to the routing grade. Therefore, I do not have an opinion on some of the Google Review complaints. I shall definitely climb and check out the grades when I visit next time.
On The Rocks has a great family and a relaxed atmosphere. I will definitely come back to climb when we visit next Christmas. Yes, I will remember to bring my climbing gear and add another day to my trip itinerary.
I hope this review has been helpful. I love to hear your thoughts and feedback. Please leave your messages or questions below. I will answer them within 24 hours.
On The Rocks Gym Review at a Glance
Name: On The Rocks Climbing Gym
Website: www.climbontherocks.com
Price: $19/ day pass
Owners:  The Huffman Family of Amherst
Overall Rank: 4.9 out of 5 stars from Google Reviews
VERDICT: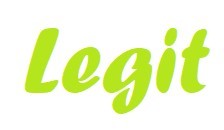 Please follow and like us: