Coral Cliffs Indoor Rock Climbing Gym Review
Name: Coral Cliffs Rock Climbing Center
Website: www.coralcliffs.com/
Price: $19 / day pass
Owners: Abby
Overall Rank: 4.7 out of 5 stars from customers
Overview of Coral Cliffs Rock Climbing Center

Coral Cliffs is an indoor climbing gym. They have over 87 top-roped routes and 25 lead routes rating from 5.5 to 5.13. There is bouldering rating from V0 to V8 with slabs, aretes, overhangs, arches, and roofs. Their routes change on a weekly basis.
Coral Cliffs is located at 3400 Southwest 26th Terrace, #A4, Fort Lauderdale, FL 33312. Their business hours are Monday through Friday from 12 pm to 10 pm. Saturday and Sunday hours are from 11 am to 6 pm. You can contact the gym at 954-321-9898. Their email address is climb@coralcliffs.com. You can also find them on Facebook and Instagram.
The ropes for top ropes are single loop around the anchor on top of the route so it is good to pay extra attention to your belaying. If you are belaying someone heavier than you, you will be pulled up off the ground when the climber falls. Please check out my article on top rope climbing for more information on a single loop and double loop.


Coral Cliffs has the latest toy to its training system called the Tension Board. A tension board is a mirrored training wall designed with wooden holds. The mirror layout allows you to train moves equally on both sides of the body. This encourages the development of balanced strength, coordination, and technique.
The board also has an LED system illuminate a selected bouldering problem. You can set different angles of the board for the rating of difficulty in the training.
The Good & the Bad
The Good:
PRO #1 Coral Cliffs knows how to maximize the space. Because of the lower ceiling for top ropes, the routes are set more challenging from one move to another. They also include a traverse to increase the length of the route.
PRO #2 The routes are challenging with fun traverses. Most of the harder routes such as 5.10 and above reminded me of long bouldering problems on rope. You are attached to a rope so you don't have to start from the beginning each time you fall.
PRO #3 The staff at Coral Cliffs are very friendly and helpful.
PRO #4 Coral Cliffs is the first gym to bring the newest toy, the Tension Board, to southern Florida.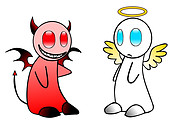 The Bad:
CON #1 No Air Condition. However, they do have large fans.
CON #2 It is a small gym and the top rope is about 20 feet. The routes are set with traversal to maximize the space and height. However, I can see that it can get crowded very quickly since the routes crisscrossed each other under several ropes.
CON #3 If you do not like to boulder, you may not like the top rope route set up for 5.10 and up. There are more 5.10 and above than beginner routes available. The routes can get intimidating for beginners who do not know much about climbing or bouldering.
Who is Coral Cliffs Rock Climbing Gym For?
This gym is fantastic for boulder enthusiasts and great for climbers who would like to compete on a rock climbing team. As I mentioned earlier, because the gym is small with a low ceiling, the top rope routes are set similar to bouldering routes in order to challenge the climbers. If you like to boulder, this is definitely a great place to train.
Coral Cliffs Rock Climbing Gym Classes and Training
Coral Cliffs has an intro to climbing and belay class, lead climbing class, private class, and youth team training. Their newest addition to their training regimen is the tension board.
Coral Cliffs Rock Climbing Gym Staff and Support
Coral Cliffs has great staff and support when my husband and I visited the gym. There was a Tension Board competition during our visit. It was nice to see the owner, Abby, being actively involved with the competitors and climbers. She was there cheering them on. Abby is also a climbing coach for Youth Coral Cliffs Climbing Team.
Coral Cliffs Rock Climbing Gym Price
General day pass:
$19 for the day for top rope and leading
$15 for bouldering only
Memberships monthly and yearly:
$62 for 1 month
$160 for 3 months
$300 for 6 months
$500 for 1 year
$800 for 1 year – Couples (Additional $60 per child)
Gear Rental:
$1 for a chalk bag
$2 for belay device
$6 for climbing shoes
$6 for harness
$10 Total Gear Package
Classes:
$40 Intro to climbing/belay class
$90 Lead Climbing Class
$45 Private Instruction
$20 Slacker Sundays
Climb Time & fun Packages
$25 for 1-hour kid's climb time – staff member offers belay, support, and instruct for a child to climb (ages 5 to 14), include climbing gear.
$32 for 1-hour adult's climb time – staff member offers belay, support, and instruct for an adult to climb (ages 15 and up), including climbing gear.
$35+ per climber for Birthday Parties (see Coral Cliff's website for more details)
$25+ Team Building (see Coral Cliff's website for more details)
My Final Opinion of Coral Cliffs Rock Climbing Gym
I had a fun time climbing at Coral Cliffs. I enjoyed climbing the long traversal with bouldering problems on the top rope.
My husband and I spent more than 3 hours climbing. He did not enjoy climbing as much because bouldering was not his thing. By the end, I have a little torn skin called the flapper on one of my fingers. It is my little confirmation that I climbed hard. My hands and body were shot. I was totally tired and sweaty. I don't generally sweat much but these routes kicked my booties.
I like the closeness and supportive atmosphere among the community, the climbers, and the tension board competitors. It seems to me that Coral Cliff is a hardcore training gym. If you love to boulder and/or like to be competitive in your climbing, I think Coral Cliff is a great place to check out.
Coral Cliffs Rock Climbing Gym at a Glance…
Name: Coral Cliffs Rock Climbing Gym
Website: www.CoralCliffs.com
Owner: Abby
Price: $19 / day pass
Overall Rank: 4.7 out of 5 stars
Please follow and like us: