Petzl Grigri Belay Device Review
As the owner of this website, I tracked down special deals for some products or services mentioned herein. As an Amazon Associate, I earn from qualifying purchases. When you use the link from this page to make a purchase, I may receive a small commission to support this website, and you may receive a great bargain – Full Disclosure.
Name: Petzl Grigri Belay Device
Website: Amazon.com
Owners: Petzl
Available Colors: Grey, Turquoise, Yellow (Grigri 2)
Grey, Orange, Violet (Grigri+)

Guarantee: 3 years from the manufacturer
Material(s): aluminum side plates, stainless steel cam, and friction plate, reinforced nylon handle
Certification(s): CE EN 15151, UIAA
Overall Rank: 4.8 out of 5 stars from customers
Petzl Grigri Belay Device, Product Overview
Did you know that the word grigri means an African talisman, amulet, or charm? The first Grigri manufactured by Petzl came out in 1991. It was the first belay device with an assisted braking mechanism to secure rock-climbing and rappelling for lead and top-rope climbing.
The cam mechanism inside the Grigri activates when the rope passes through quickly such as a fall. The cam rotates and instantly pinches the rope. This assists and relieves the belayer from maintaining tight tension on the braking hand. However, it is not a hands-free device. Always have your braking hand ready to lock off the rope. It is helpful to learn the proper techniques on how to use the Grigri => How to Use GriGri to use it safely.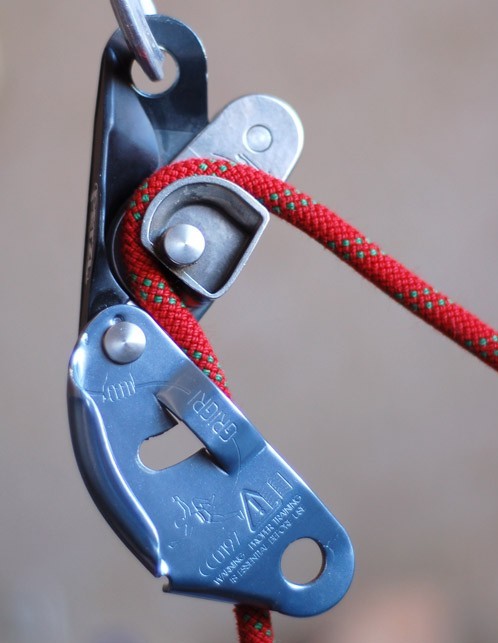 There are mixed feelings among climbers about the use of the Grigri as a belay device. I have visited climbing gyms where climbers are required to use the gym's Grigris only while some climbing gyms do not allow climbers to use Grigris at all.
=====> Buy Your GriGri NOW <========
Currently, there are two Grigris on the market: Grigris 2 and Grigri+. The Grigri 1 is the original Grigri. Grigri 2 is an updated version of Grigri 1. You guessed it. The Grigri+ is the upgraded version of the Grigri 2.
Grigri 2

Weight: 170g or 6.1oz
Rope Diameter: 8.9 – 11mm
Features: Designed for experienced climbers, assisted braking device, compact and lightweight
Retail Price: $99.95
The Good & the Bad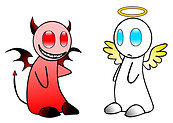 The Good:
PRO #1 It is a great belay device with assisted braking which became a common name in the climbing market. It relief the belayer from constant tension fatigue on the rope especially multi-pitch outdoor belaying.
PRO #2 It is a safety mechanism. The camming mechanism act as a safety precaution in case the belayer gets knocked out by a falling rock. The Grigri can lock the rope and catch a fall when the rope feeds through the cam quickly.
PRO #3 The rope feeds well allowing the smooth motion for lowering climbers.
The Bad:
CON #1 The Grigri does not accommodate double rope rappels.
CON #2 It is heavy and takes a bit of getting used to when learning.
CON #3 Because of the assisted braking mechanism, a beginner belayer may become sloppy, fail to keep a hand on the brake end, and could cause careless accidents.
CON #4 It does not support thinner rope than 8.5 mm in diameter.
Who is Petzl Grigri Belay Device For?
The Grigri is a great device for an experienced rock climber indoor and outdoor.
Click HERE ==> to Buy GriGri2 NOW on Amazon.com.   <=====
The Grigri+ is an upgrade version of the Grigri 2 designed for all climbers from beginner to advance.
Click HERE ==> to buy GriGri+ (plus) NOW on Amazon.com.  <======
Petzl Grigri Belay Device Support
There is a three-year guarantee by the manufacturer. There are online documents and video presentations for belay with the Grigri, general and specific instructions, and tips for maintaining your equipment at the Petzl website. Here is a video instruction on how to belay with the Grigri:
My Final Opinion of Petzl Grigri Belay Device
The Grigri is a great belay device depending on what you want to use it for. When I was new to the climbing world, my first belay device was the plain standard tubular belay device. Then I encountered the Grigri at one of the gyms that required to use a Grigri, I thought it was cumbersome and pretty hard to use the device. I was having a hard time releasing and the rope kept on getting stuck.
After many years of belaying with an ATC belay device, I finally came across the Grigri again. This time I can appreciate the Grigri with an experienced perspective. It is a nice tension relief for my braking hand when my climber wants to hang out on the rope or working on a project route. However, I am still most comfortable with my ATC belay device. I use the Grigri for top-roping and I use my ATC for leading belays.
If you are new to the climbing world, I would recommend for you to learn the correct basic fundamental of belaying whether it is with an ATC or the Grigri device. Be always alert and have your braking hand ready to lock off the rope at any time.
The Grigri is geared toward experienced climbers so I would learn how to belay first with the ATC. I have not tried the Grigri+ yet. Petzl specified that it is designed for beginners so maybe it is much friendlier and easier to use. The bottom line is to use a belay device that you are most comfortable with. It will serve you well.
Any questions or comments on your experience with the Grigri, please leave them below. I would love to read your thoughts.
Petzl Grigri Belay Device at a Glance…
Name: Petzl Grigri Belay Device
Website: Amazon.com
Owners: Petzl
Available Colors: Grey, Turquoise, Yellow (Grigri 2)
and Grey, Orange, Violet (Grigri+)
Guarantee: 3 years from the manufacturer
Material(s): aluminum side plates, stainless steel cam, and friction plate, reinforced nylon handle
Certification(s): CE EN 15151, UIAA
Overall Rank: 4.8 out of 5 stars from customers
Please follow and like us: