What is the best way to tone your body?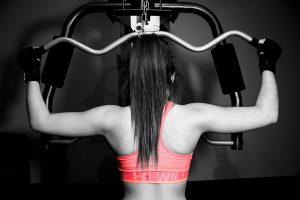 There are so many ways to tone your body with or without weights. How do I know which is the best way for me?
There are two questions you can ask yourself:
1. Is it fun?
2. Why?
THE FUN FACTOR
The best way to judge is the fun factor. Are you having fun doing the exercises or does it feel like WORK? If it is fun, then we'll come back for more and if it is work then we have a tendency to find excuses to skip.
Some people love to do spinning or weight lifting, while others like yoga or pilate. For me, the best way to tone my body is rock climbing. Why do I say that? That's because rock climbing is so much fun and my body responds quite well to it. It does not feel like a workout and it challenges me. As a side effect, my body is stronger and toner.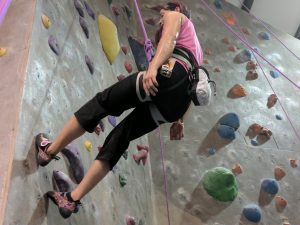 Originally I did not intend to seek out rock climbing for toning my body. I started climbing because it was fun. I enjoyed climbing up a route and I found it gratifying when I completed a challenging move. Climbing was something I could do regardless of my age and gender. When I started climbing I have little upper body strength. I struggled to even do one pull up.
Being a woman was my total advantage of rock climbing. Because my upper body strength was minimal, I found an efficient way to climb. I used my legs and core to do the heavy lifting and maneuver from one position to another. My arms are for balance and pressing or pulling myself up.
Most first-time climbers especially men who have a strong upper body have a tendency to use their upper body strength instead of the legs to climb regardless of how easy or hard the route is. This way is less efficient and would tire themselves out quickly.
The legs, thighs, and core work in conjunction together make a hugely efficient, and effective way to climb. They are definitely stronger than your arms.
Rock climbing toning does not happen overnight. It tones the small muscle which in turn supports the large muscles. My stomach was flabby after having children. Rock climbing tones my core big time without me having to do hundreds of sit-ups. My obliques slimmed down over a three-year span.
My triceps and biceps become toned as well. My overall upper body strength improved tremendously. Although I can barely lift 15 to 20 pounds conventionally, I can pull myself (which is much more than 15 to 20 pounds) up a rock. It is also fun so I do not even think it is an exercise.
THE WHY FACTOR
Why do I want to tone my body?
I want to feel good about myself as I am growing older. I want to feel young and energetic. I like to stay active and keep up with my children. I want to be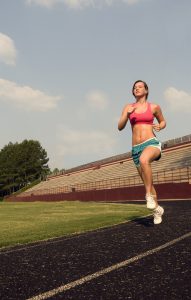 able to eat anything and not feel guilty afterward. These reasons inspire me to seek out exercises that I enjoy to continuously keep me in shape.
I am easily bored with the same exercises and routines so I am constantly in search of exercises and/or alternative ways to keep in shape. I am a runner. I find running to be a great exercise. Running keeps my legs in shape and gives me energy and endurance. I am also getting older and I find it harder to run faster and longer. Running is a boring sport when running alone so it is difficult to motivate myself to run.
When yoga became available to me, I instantly gave it a try. I enjoyed doing yoga in a group setting tremendously. It strengthened my core and tone my body over time. However, when I do yoga alone I find myself losing interests. I am not inspired to do yoga alone.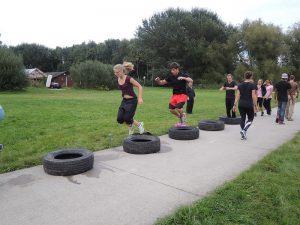 I also tried out boot camp. It was definitely challenging and entertaining. I love a good sweaty workout. There were lots of stair running and exercises that stressed out my knees from an old knee injury. I gave up boot camp. =(
I stumbled upon rock climbing and I find myself gravitating to it on my own without having to be in a group. I can climb alone or I can climb with others if I choose. There is something Zen about climbing that I can't seem to explain. It is very addictive for me.
One cool thing about climbing is that I meet really interesting and neat people who are friendly and easy to get along with. It has an alternative sociable culture of its own. The rock climbing lifestyle also complements my love for being outdoors.
I still run twice a week for four to five miles and I still do yoga in groups every now and then. Both of these exercises also help improve my climbing as well. I continue to find myself inspired to climb as often as I can at least three times a week. I have not been bored with climbing yet.
"Find the exercise that brings the most smiles to your life"
In conclusion, find the exercise that brings the most smiles to your life and inspires you to have fun and not noticing that it is even exercise like rock climbing. The toning and strengthening are the side effects.
I love to hear your thoughts. Please leave a comment below on what is the best way to tone your body.
Please follow and like us: